So far, some underwire bikini tops and bottoms of this beautiful bronze with subtle gold accents
Fantasie swimwear
collection is available at the same price at two on line stores I usually browse.
However, each store has its own advantages, and you can find links to both in this blog's right column.
Her Room has the gathered deep brief, which Bigger Bras does not currently have. Also we can take advantage of their Free $20 Gift Card when you spend $100+ at Her Room! Exclusions apply. Limited time offer, ends 12/18/15. Shop lingerie!
Bigger Bras has the advantage of larger cup sizes
, up to
H, HH, I, J and K in the balcony bikini top
, which Her Room does not have… Bigger Bras also has larger cup sizes in the
halter bikini top
which Her Room does have, in cup sizes up to G and GG. Bigger Bras has that style in cup sizes
up to H, HH, I and J
!
Fantsie's St. Barts Swimwear so far at Bigger Bras
This balcony underwire bikini top is available in sizes:
32-40 D, DD, E, F, FF, G, GG, H, HH, I
32-38 up to J
32-36 up to K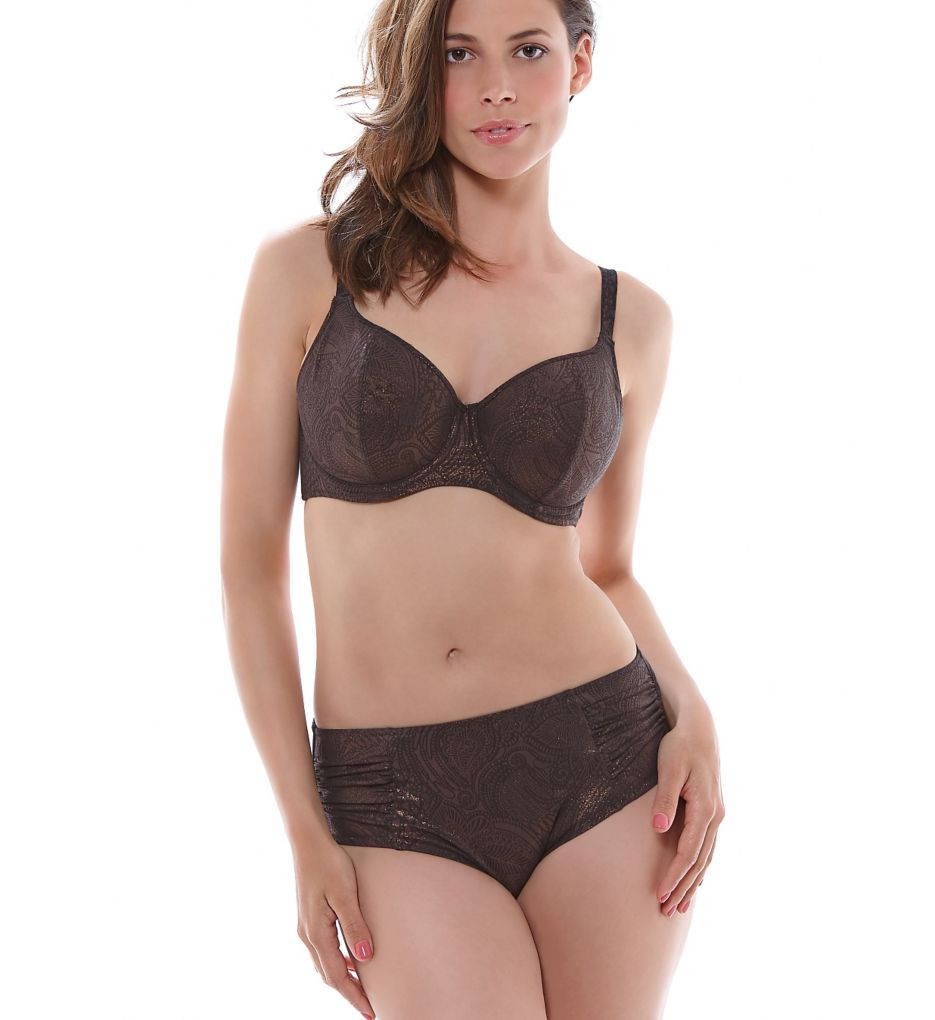 They have the halter bikini top in sizes 30-40 D, DD, E, F, G, GG, H, HH, I and 30-38 J.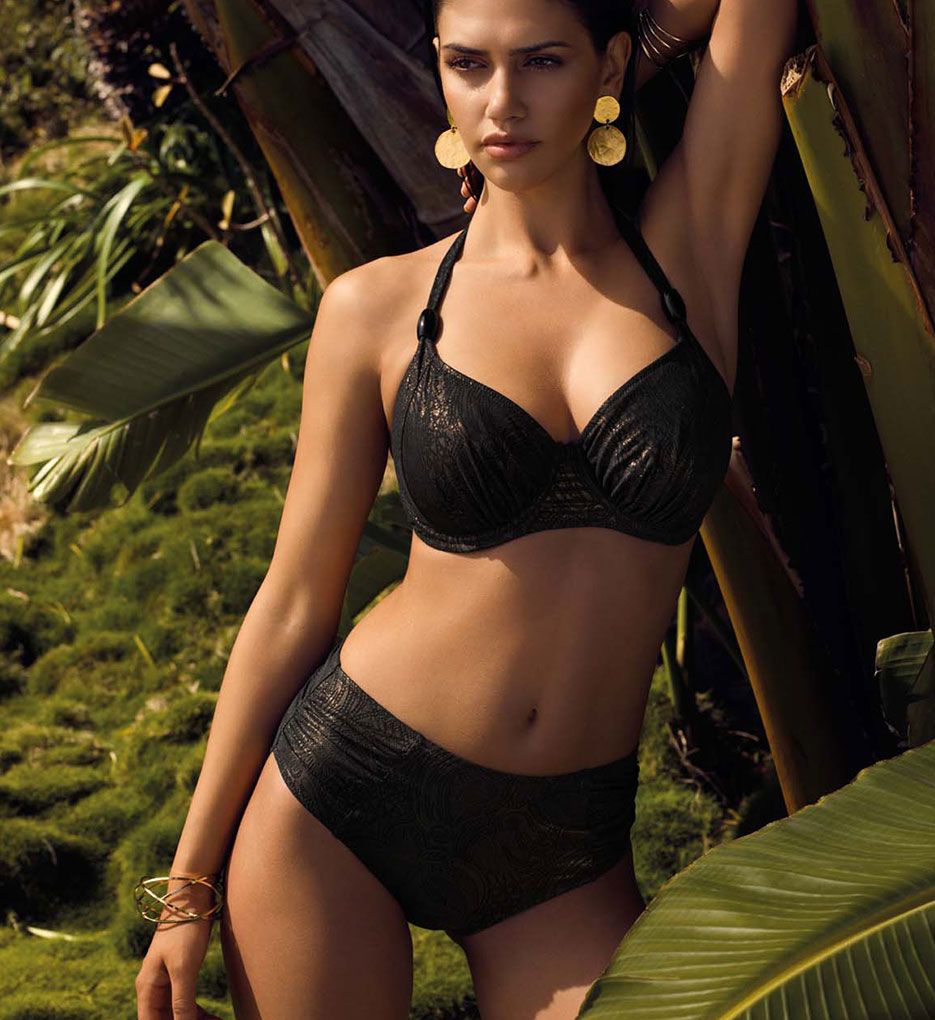 Bigger Bras and Her Room both have this adjustable side-tie mid-rise bikini bottom.
Bigger Bras in sizes XS to XL
Her Room in sizes S to XL
So it seems in general, Bigger Bras has the wider size range in both swim tops and bottoms, in this DD+ swimwear collection at least, for now.
St. Barts Collection currently at Her Room
If you do not need the wider size ranges Bigger Bras carries and want to take advantage of Her Room's great perks; Plus a closer view of just how beautiful this swimwear's fabric is!
If you click on this picture of the halter swim top in this collection you will find it at Her Room, where you can
take advantage of their $20 gift cert, until 12/18/15, and loyalty points
.
They have this style in sizes
30 to 38D to GG and 40D to G
.
To find the rest of a collection at Her Room, once there scroll down looking to the right of their pages.
This is the gathered deep brief of this beautiful swimwear line. Click on its picture today and you will find it in
sizes S to 2X
.
Another thing I enjoy about Her Room, besides their perks, is their very detailed descriptions!
I often browse, and sometimes shop, both of these excellent online stores and highly recommend both!
Enjoy!
12/10/15
Anne