So far I am only finding
Freya Swim
's Soul City swimwear collection at Her Room, and currently only 2 bikini tops and bottoms.
Hopefully they will have more of this beautiful palm tree silhouette with horizontal print large cup swimwear collection!
Some of Freya's Soul City Swimwear line
This bikini top provides two-part, lined underwire cups with vertical seaming for beautiful lift and round shaping. It has inner side support slings, giving your breasts a narrow profile. This bikini top has flexible side boning and a few other features for better comfort and support.
Click on this bikini top's picture now to learn more about it and you will
currently find these available in sizes 28D to GG, 30 to 36D to HH and 38D to GG
at Her Room.
I find Her Room has the most details about the swimwear they sell. Considering:
how pricey D to K cup swimwear styles tend to be
how difficult it can be
and important it is to get just the right fit
I truly appreciate the effort they make in giving us great measurements and details!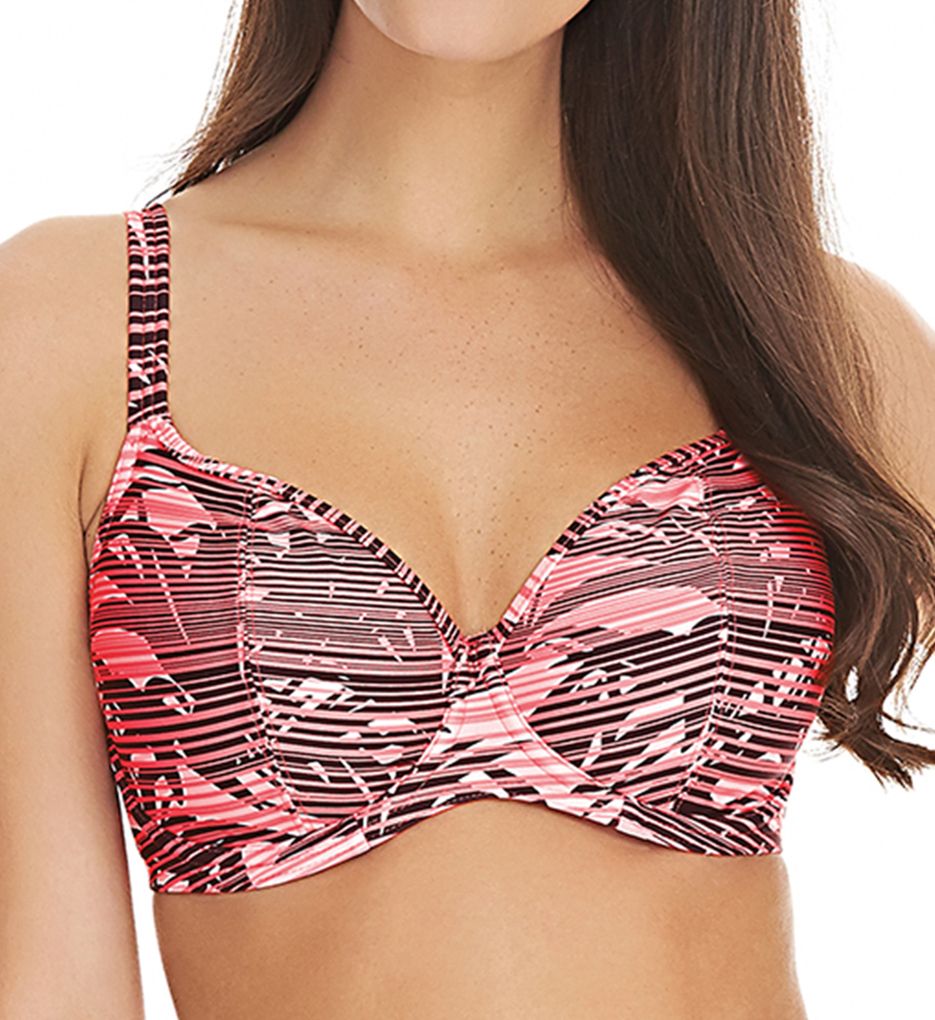 This is the high neck convertible swim top in this collection. It too provides underwire bust support, with flexible side boning, but with three-part lightly padded cups that lifts and rounds full breasts.
You can wear the straps
straight shoulder style, or
use the J Hook that comes attached to one of the straps to
wear it racer back style
.
Click on its picture now to find it
available in sizes 28D to F, 30 to 36D to FF and 38D to F
at Her Room.
Once there you can scroll down and you will see the bikini brief pictured with this swim top to your right, as well as the Italini Low Rise Swim Brief in this collection.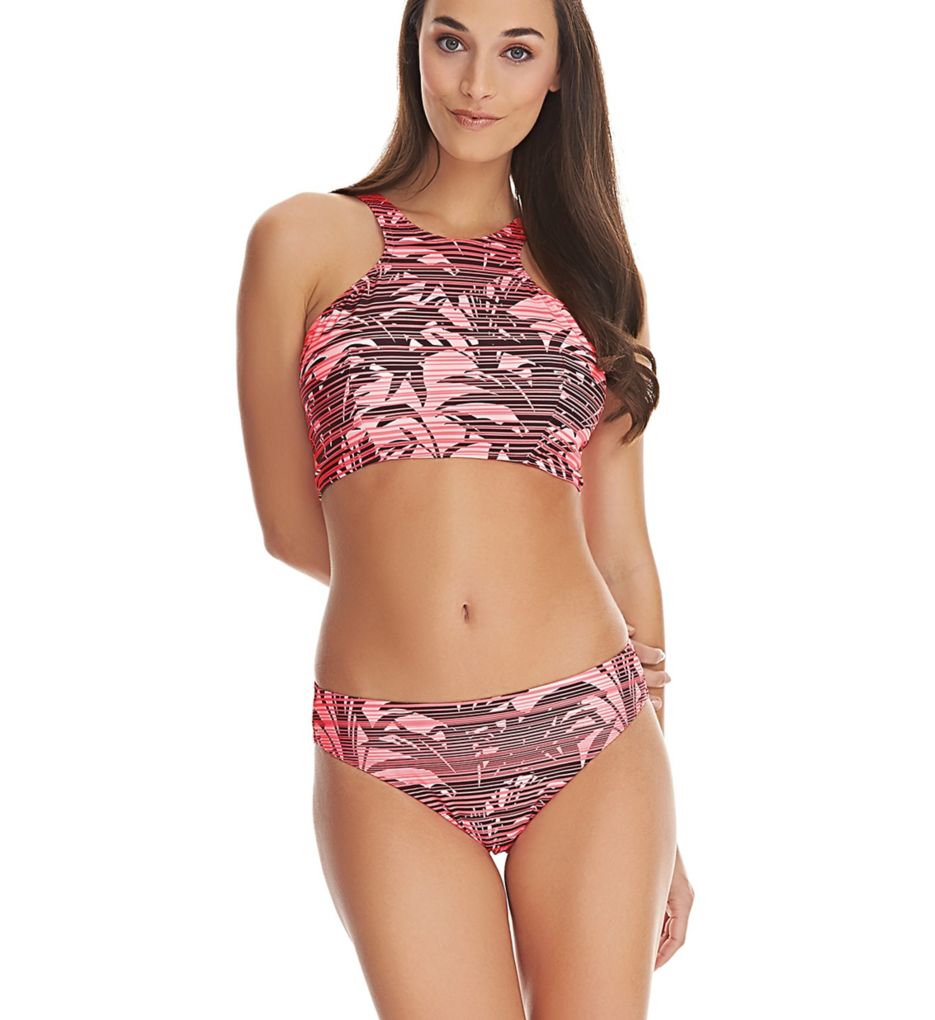 The swim brief pictures above comes in sizes S to 2XL, the above-mentioned low rise one in sizes S to XL.
You will find a plenty of other HH, I, J, KK and K Cup swimwear at styles at Her Room, by shopping by Bra-sized swimsuits, then by size.
I wish I had time to post more here, because there are so many beautiful DD+ Swimwear styles this year!
Enjoy!
5/23/17
Anne